The aerospace industry is unique. With a need for a wide array of multi-sized pieces that must be available instantly, the aerospace industry must have well-designed warehouses and storage spaces with application solutions for picking and storing. The aerospace industry also uses heavy, large components and so needs the correct stackers, aerial equipment and lift tables.
Going Up?
Aerospace manufacturing companies need aerial equipment to build, service and lift components used in the industry. At Madland Toyota-Lift, we carry JLG and Aichi aerial equipment, including boom lifts, low level access, vertical lifts, stock pickers, scissor lifts, telehandlers, towable boom lifts and more. We are also a proud partner of Konecranes, known for its workstation cranes, workstation lifting cranes, electric chain and manual chain hoists, job cranes, air balancers, vertical lifters and load manipulators. Let us help you find the right solutions for your vertical challenges.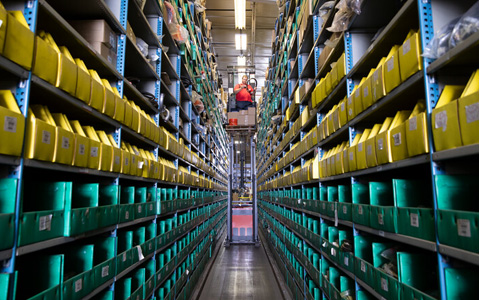 Picking Solutions
At Madland Toyota-Lift, we have solutions for the aerospace's industry need for storage and fast retrieval of a vast number of parts. We can help you find picking solutions that range from the perfect automated storage and retrieval system to carousels to gravity flow picking racks. With the right picking solution, you can bring order to chaos, reduce clutter, maximize your warehouse space and get back on track with productivity and efficiency.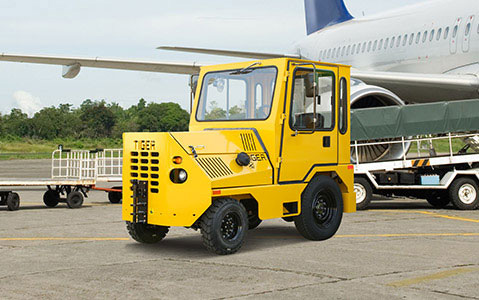 Getting Around
Aerospace facilities are generally fairly large. Getting people and products around efficiently can be a challenge. At Madland Toyota-Lift, we partner with Taylor-Dunn industrial vehicles, including personnel carriers, utility vehicles, stockchasers, tow tractors and industrial carts. Let our professionals help you find greater efficiency with the right personnel and product vehicle.
Automation Robotics
Working under tight deadlines with fragile and expensive products, the aerospace industry relies heavily on material handling robotics. At Madland Toyota-Lift, our engineers can help you design and build automation robotics that suit your unique material handling challenges. Using robotics in your industry solves many issues, including freeing up valuable employees for other tasks, decreasing chances of product damage and helping meet tight deadlines. Many companies are using some form of robotics in their operations. In order to stay competitive, you need to take a look, too.
At Madland Toyota-Lift, we are invested in finding solutions for the unique challenges faced by the aerospace industry. Contact us today at one of our three convenient locations to find ways to boost your bottom line with custom answers.