Taylor-Dunn's electric-powered personnel carriers are designed to move from 1 to 30 people safely and efficiently across distances. With a distance range of 20 to 35 miles on a single charge, you can economically and safely transport people around your facility. With models that include self-powered and towable, these vehicles can also be used as burden carriers when not in use transporting personnel. Easily customizable, Taylor-Dunn personnel carriers are the solution for efficiently and economically transporting people.
Contact Madland Toyota-Lift for more information.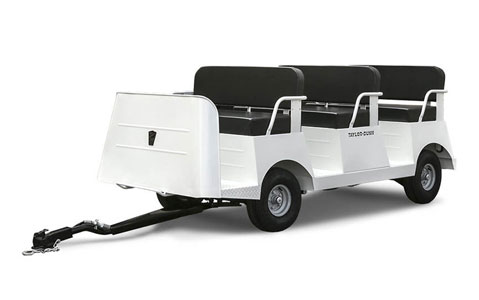 Your Transportation Solution
Maximizing efficiency when you need to move people indoors and outdoors just got easier and safer with Taylor Dunn's personnel carriers. Choose from a variety of models or customize to fit your application challenges. Depending on the space you need to cover in your industry – whether that be through a warehouse or distribution facility, an entertainment or amusement park or from an office to far-reaching destination, Taylor-Dunn personnel vehicles have the solution.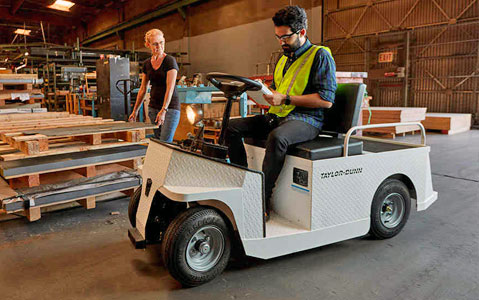 Durable & Reliable
Taylor-Dunn personnel carriers are designed and built for dependability, reliability, versatility and comfort and safety. Taylor-Dunn vehicles are useful for navigating a tight turning radius and are compact. Vehicles travel at low speeds and do not exceed 10 mph, keeping people in and out of the vehicle safer. Options for added comfort are available. Additional safety items include headlights, taillights, horns and reverse alarms.